Private Tours
Private tours take about 45 minutes as your guide goes over the history of the company, the brewing process, packaging, and bourbon barrel-aging. Each tour-goer will get two 7oz beer samples—one at the beginning, and one at the end of the tour—and a Revolution glass. Our tours accommodate up to 30 people. If you have more than 30 peeps, you'll need an additional tour.
Our brewery does not have a kitchen, nor does it serve soft drinks, wine, or booze. While we do encourage people to either bring in, or have food delivered, we do not allow outside alcohol.
Get Directions
Tap Room Hours
Wednesday-Thursday / 2–10pm
Friday / 2–11pm
Saturday / noon–11pm
Sunday / noon–6pm
Open to the public.
Public Tour Schedule
Wednesday – Friday
6pm, 7pm
Saturday
3pm, 4pm, 5pm, 6pm
Sunday
2pm, 3pm, 4pm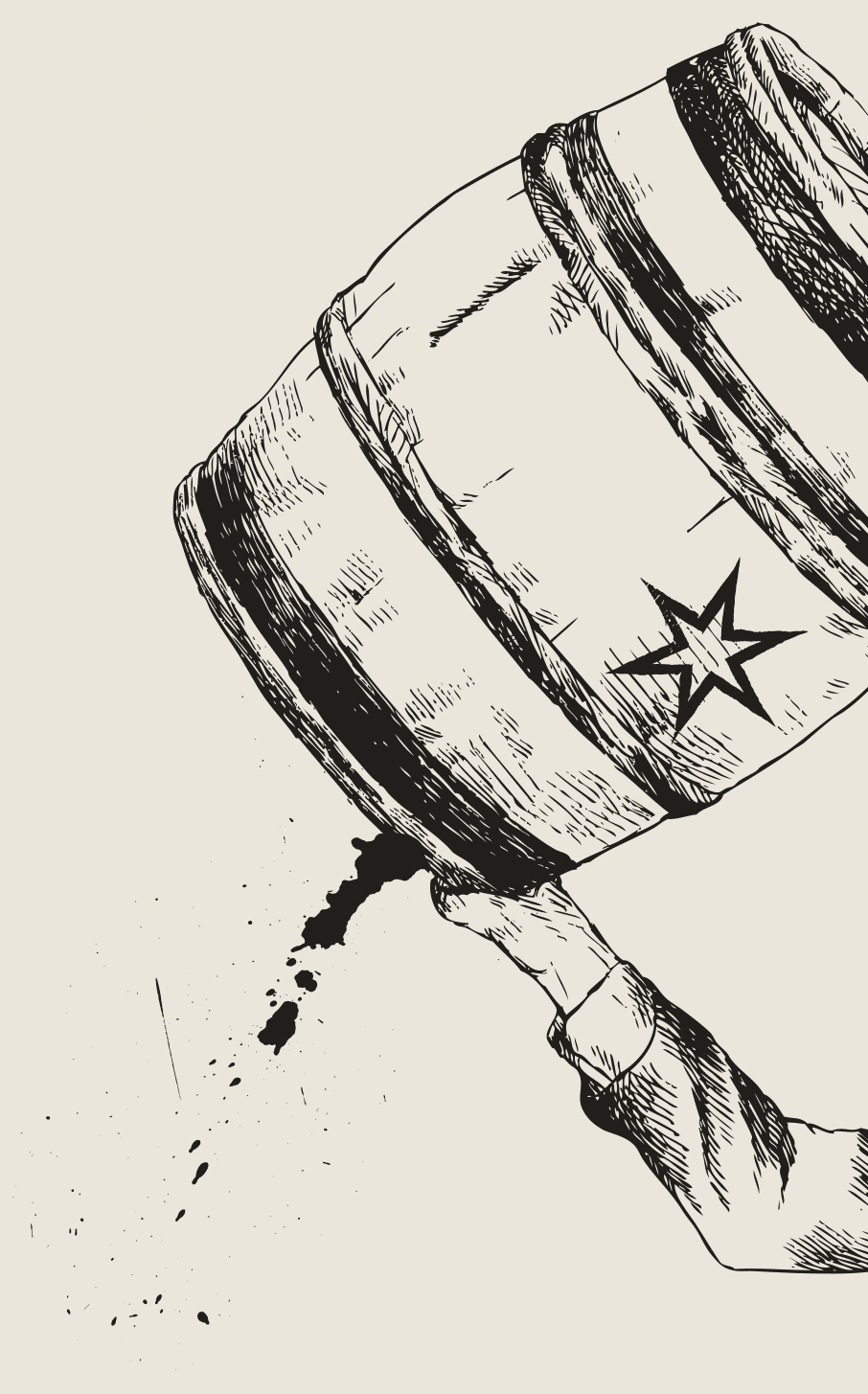 PRIVATE TOUR TIMES
Depending on availability, private tours can be booked at the following times:
Wed-Fri: 2:30, 3:30, 4:30, 7:30, 8:30
Saturday: 12:30, 1:30, 7:30, 8:30
Sunday: 12:30, 1:30
PRICING
These tours run a $50 Group Tour Fee plus an additional $5 per-person. The $50 fee is required two weeks in advance. On the date of your tour, we'll charge the additional $5 per-person to one Master Tab. Cancellations must be at least 7 days in advance. Any tours canceled within one week of their scheduled time will forfeit their Tour Fee.
PURPOSE OF TOUR
Having a party? Are you a Homebrew Club looking to get super in-depth into the brewing process? Or, do you just want to walk around a big-ass building and look at stuff? Let us know, and we'll try to cater the tour to your interest!
If you are looking to schedule a private tour as a part of ticketed event, though, please let us know. Revolution must approve any promotional materials or marketing.
Request a Private Tour
Thank You
Thank you for your interest in a private tour. Someone will follow up with you shortly to discuss the details of your request.