League of Heroes Issue 3: Golden Ticket Sweepstakes
01.15.18
We're celebrating our 6th year partnering with C2E2  (Chicago Comic & Entertainment Expo) by providing fans with a chance to win the ultimate Chicago Beer Experience Weekend on April 6-8, 2018 and passes to C2E2 2018.
Our Packaging Team placed a Golden Ticket (pictured above) into twenty League of Heroes Issue 3 variety 12-packs. The twenty 12-packs that contain a Golden Ticket will be randomly placed at retailers throughout Illinois, Indiana, Massachusetts, Michigan, New Jersey, Ohio, and Wisconsin. Any lucky fan who finds a Golden Ticket will receive the Chicago Beer Experience Weekend.
THE EXPERIENCE INCLUDES:
(2) 3-day passes to C2E2 2018 (April 6 - April 8, 2018) 
(2) Night hotel stay at Hyatt Regency McCormick Place during C2E2 2018 weekend
(2) Tickets to Shoreline Sightseeing Cruises
(2) Tickets to Chicago Helicopter Experience
(1) $100 Revolution Brewpub Gift Certificate
---
Are you up for an adventure? Revolution will be running a series of scavenger hunts throughout the Chicagoland area, Indiana, and Wisconsin during the month of February to celebrate our ongoing partnership with C2E2! Be sure to check out our Twitter and Instagram Stories on 2/1, 2/7, 2/8, 2/15, 2/21, 2/22, and 2/28 for clues on how to win a Revolution Gift Bag with tickets to C2E2!
Thursday, February 1: The Loop
Wednesday, February 7: Northwest Indiana
Thursday, February 8: Southside of Chicago
Thursday, February 15: Northwest Suburbs
Wednesday, February 21: Wisconsin - Milwaukee Suburbs
Thursday, February 22: Northside of Chicago
---
Issue 3 of the League of Heroes variety 12-pack features the official beer of C2E2, Galaxy-Hero, the debut of Denali-Hero & Northwest-Hero, and our flagship IPA, Anti-Hero.
Each issue of the League of Heroes contains 4 specialty IPAs, 3 cans of each, allowing the opportunity to compare and contrast unique hop profiles. Approximately 3 times per year, a new issue will be released with a new combination of heroes.
---
LEAGUE OF HEROES ISSUE 3: GOLDEN TICKET SWEEPSTAKES FAQ:
When will the sweepstake run?
The Golden Ticket Sweepstakes will begin January 15, 2018 and run through March 31, 2018.
How many League of Heroes Issue 3 variety 12-packs contain a winning golden ticket for the Chicago Beer Experience and passes to C2E2?
Twenty League of Heroes Issue 3 variety 12-packs contain a winning Golden Ticket.
Will every state that League of Heroes 12-packs are available in receive a winning League of Heroes Issue 3 winning 12-pack?
Every state that the League of Heroes 12-packs are sold in will receive a minimum of one Golden Ticket.
I purchased a winning League of Heroes 12-pack! What do I do next?
Congrats! Redeem your winning ticket online at www.REVGT18.com
Will Revolution be running any similar promotions? 
Didn't find a winning Golden Ticket? There's still a chance to win other cool Revolution Brewing Promotional Items and be entered into (1) Chicago Beer Experience Weekend raffle on March 31, 2018. Text LEAGUEOFHEROES to 24587 or visit www.RevBrewSweeps.com to enter for a chance to win.
Do I have to redeem my Chicago Beer Experience package during C2E2 2018 weekend (April 6 - April 8, 2018)?
Yes, all Chicago Beer Experience packages must be redeemed during C2E2 2018 weekend (April 6 - April 8, 2018).
What if I purchase a winning League of Heroes 12-pack but it's too late to redeem/too close to book a trip?
Please e-mail us at info@revbrew.com if it's too late to redeem.
Do any of the League of Heroes 12-packs at the Revolution Tap Room contain a Golden Ticket?
No. All Golden Tickets are out in the market at retailers to be found by consumers
---
About the Heroes: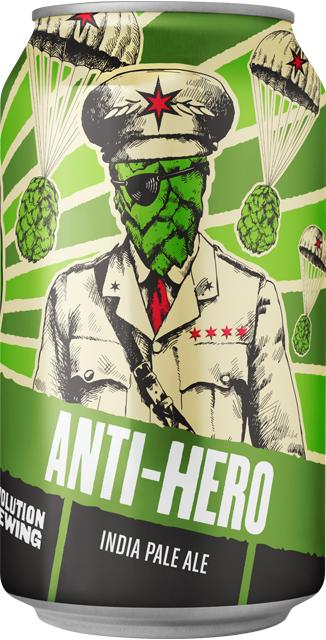 Anti-Hero®
India Pale Ale
Our flagship IPA is supremely aromatic, crisp, and drinkable. This iconic ale features a blend of Citra, Crystal, Centennial, and Chinook to create a crisp clean bitterness and imparts massive floral and citrus aromas.  Learn More
ABV: 6.7 IBU: 65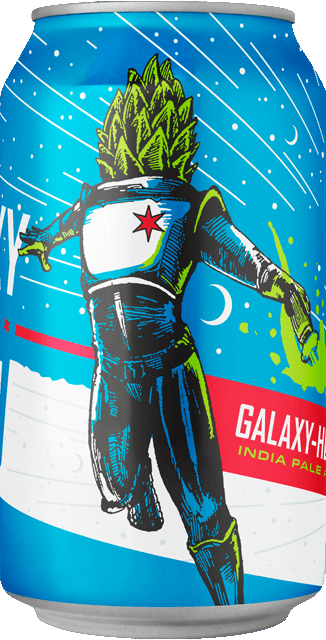 Galaxy-Hero®
India Pale Ale
Brewed for the Chicago Comic and Entertainment Expo, this IPA shoots a raygun blast of Galaxy hops into your mouth and leaves a crisp, dry finish. This IPA has big hop flavors and aromas of tropical fruit and citrus. Learn More
ABV: 7.0 IBU: 65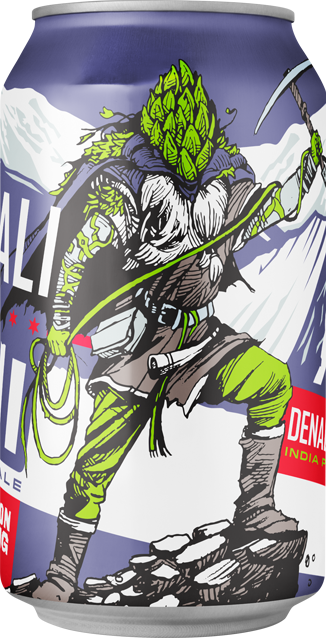 Denali-Hero
India Pale Ale
This burly IPA uses a massive dry-hop of Denali hops to deliver a serious punch of pineapple, citrus and herbal notes with every sip. Learn More
ABV: 7.5 IBU: 75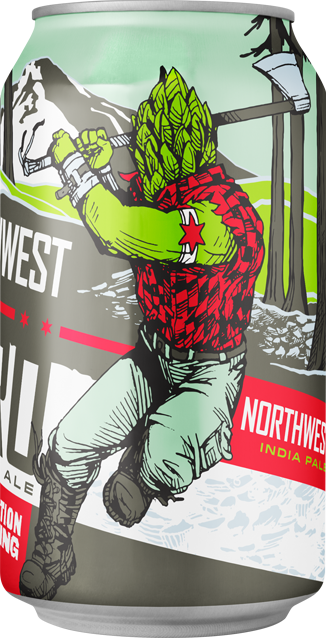 Northwest-Hero
India Pale Ale
A burly Cascadian hulk featuring hops from the Pacific Northwest, this uncompromsing IPA cuts balanced grapefruit and pine bitterness with floral and spice notes. Learn More
ABV: 7.1 IBU: 68