Now available: League of Heroes Issue 3
12.11.17
League of Heroes IPA variety packs combine the leadership of Anti-Hero, Chicago's #1 IPA, along with three of his best recruits. Each 12-pack includes at least one innovative new hero making its first appearance, along with the return of previous favorites from our rotating Hero Series IPA 6-packs. Each issue of the League of Heroes contains 4 specialty IPAs, 3 cans of each, allowing the opportunity to compare and contrast unique hop profiles. Approximately 3 times per year, a new issue will be released with a new combination of heroes.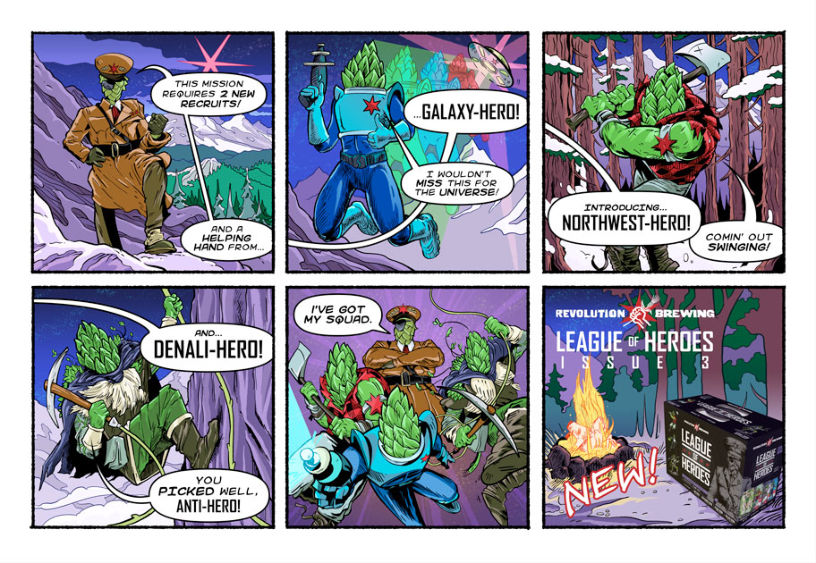 ---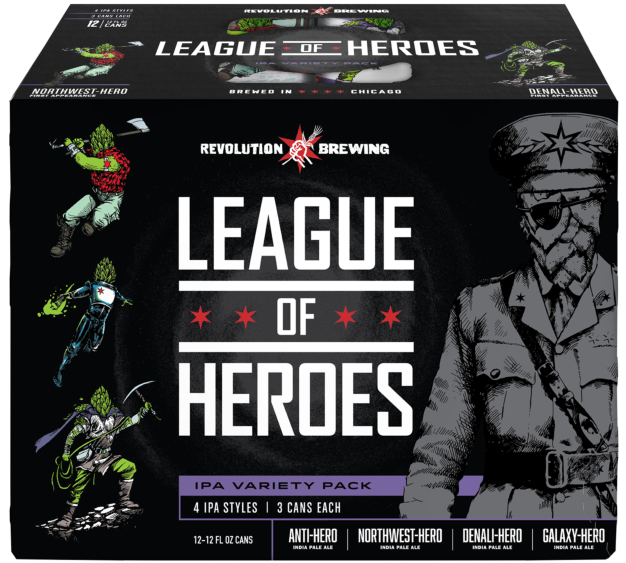 Anti-Hero has recruited two new heroes for his next mission. Issue 3 of League of Heroes will feature the first appearance of Denali-Hero & Northwest-Hero, the return of Galaxy-Hero, and of course Anti-Hero. The next chapter in our IPA Variety Pack saga is available at retailers and the Revolution Tap Room (Kedzie Ave).

Each member of the League of Heroes is canned within days of each other, with the born-on-date of the oldest can stamped on the box. The team at Revolution Brewing packages the Leagues of Heroes multiple times per month to ensure maximum freshness.


---
About the Heros: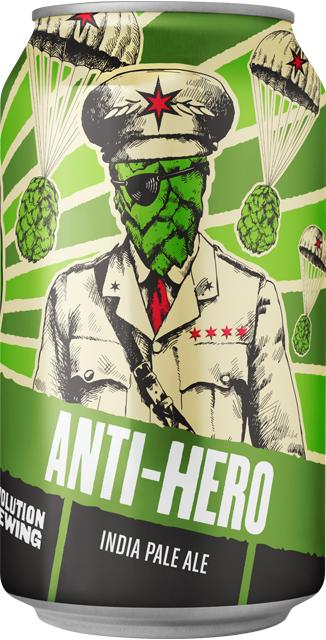 Anti-Hero®
India Pale Ale
Our flagship IPA is supremely aromatic, crisp, and drinkable. This iconic ale features a blend of Citra, Crystal, Centennial, and Chinook to create a crisp clean bitterness and imparts massive floral and citrus aromas.  Learn More
ABV: 6.7 IBU: 65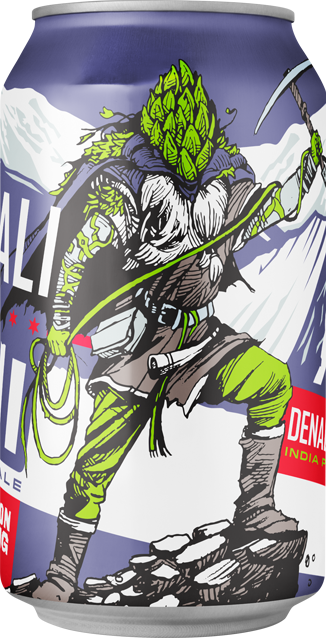 Denali-Hero
India Pale Ale
This burly IPA uses a massive dry-hop of Denali hops to deliver a serious punch of pineapple, citrus and herbal notes with every sip. Learn More
ABV: 7.5 IBU: 75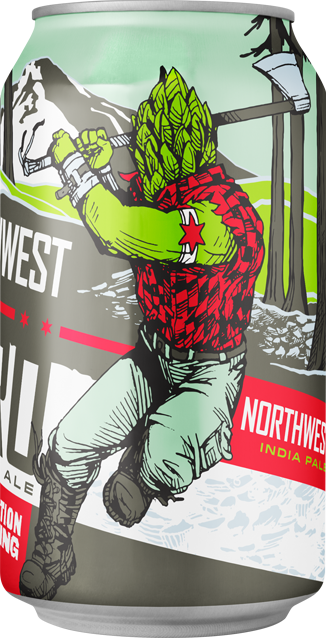 Northwest-Hero
India Pale Ale
A burly Cascadian hulk featuring hops from the Pacific Northwest, this uncompromsing IPA cuts balanced grapefruit and pine bitterness with floral and spice notes. Learn More
ABV: 7.1 IBU: 68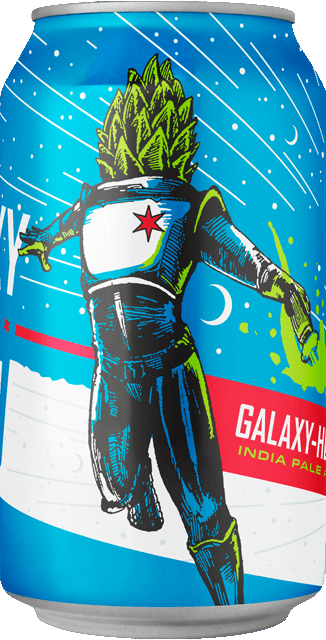 Galaxy-Hero®
India Pale Ale
Brewed for the Chicago Comic and Entertainment Expo, this IPA shoots a raygun blast of Galaxy hops into your mouth and leaves a crisp, dry finish. This IPA has big hop flavors and aromas of tropical fruit and citrus. Learn More
ABV: 7.0 IBU: 65